After a beautiful day of paddle, nothing is better than relaxing on the beach! Ride, it's also live concerts, jams sessions, DJs… next to the Tube's bar, you don't need something more to have a party, your feet in the sand!
Thursday 30 and Friday 31 August
18h — ★ Live concert ★
Saturday 1 September
18h – ★ Sly Sunset Session ★ participative jam session
20h20 – ★ Live concert ★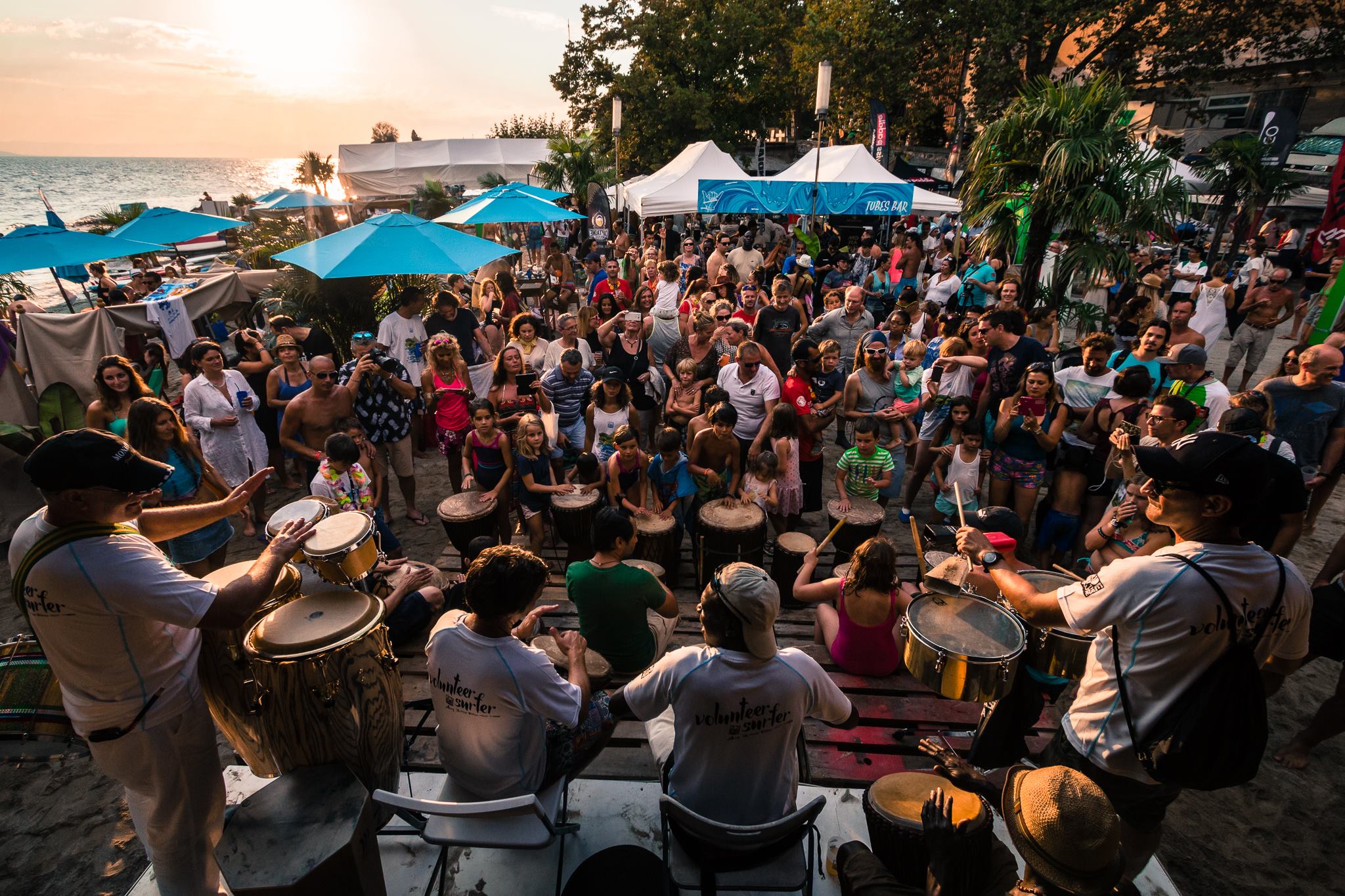 Awaiting Ride 2018, (re)live the 2014 participative jam session… a must !